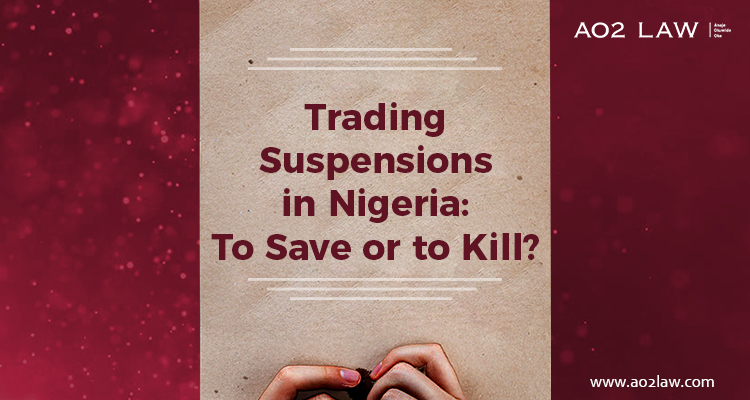 On April 26, 2018, the Nigerian Securities and Exchange Commission (SEC) approved the Nigerian Stock Exchange (NSE) drafted Rules on Suspension of Trading in Listed Securities (Trading Suspension Rules). About 180 days earlier, SEC had instructed the NSE to suspend trading in the listed securities of a Nigerian oil and gas company (NigerianCo) with the trading suspension commuted to technical suspension after two days. Both the trading and technical suspensions lasted for about 170 days; when, further to another SEC directive, the suspension was lifted on April 11, 2018. 
According to SEC, the suspension was required to enable it conduct a forensic investigation into the affairs of NigerianCo in the wake of its preliminary findings on petitions by 2 shareholders of NigerianCo where they had alleged breaches of Nigerian securities laws, among others. Being dual-listed, trading in NigerianCo's securities was also suspended in its foreign secondary listed market. It is relevant that the process for making the Trading Suspension Rules arguably began on November 29, 2016 when the draft form of the Trading Suspension Rules was approved by the Rules and Adjudication Committee of the NSE's National Council (the Council) for exposure to stakeholders. 
The draft Trading Suspension Rules was submitted to SEC for approval on June 16, 2017, and approved by SEC 314 days later, on April 26, 2018. In this brief, we review the concept of trading suspensions, with focus on regulator and bourse imposed trading suspensions, with the example of a developed securities market; we then undertake a brief review of the Trading Suspension Rules; and conclude with our reasoned thoughts.